COMMERCIAL WINDOW CLEANING
Commercial Window Cleaning in Calgary
You want your business to look its best at all times. At Cool Glass Window Cleaning, we can make that happen with our commercial window cleaning services. Our experienced team of cleaners can wipe, wash and clean the interior and exterior windows of your building, guaranteeing a season-long shine while maintaining the quality of your windows. Whether you own a local storefront or manage a high-rise commercial property, we can deliver premium commercial window cleaning in Calgary.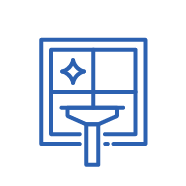 KEEP YOUR WINDOWS CLEAN
Leaving dirt and dust on your windows damages the seals, leaving them more prone to leaks and water damage.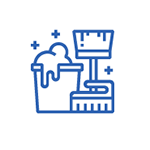 CUTTING EDGE TECHNOLOGY
We use the best modern window washing equipment to deliver high-quality service, and we only use clean, purified water.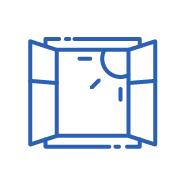 LET THE LIGHT IN
Clean windows allow for more natural light to brighten your space! Cleaning the dust off your windows means more sunlight will flood your home!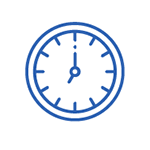 SAVE YOUR BACK
Cleaning windows can be tough work. Sit back and enjoy your time off and let us do what we do best!
Commercial Window Cleaning
Makes a Difference
In order to maintain shine throughout the season and keep your windows in optimum condition, we wash more than just the glass itself. Our team will scrub down the sill and frame, removing any mud that has been caked on during the winter. From there, we wash the windows by using water through a RODI filter to guarantee nothing but purified water and zero chemicals. Through this eco-friendly, efficient, and best practice approach, we can guarantee long-term results for our commercial clients.
"We had the pleasure of having Cool Glass clean the windows outside our store. There was no hesitation on the cleaner's part - he was quick, fast and affordable. Did the job perfectly. Our store looks brand new now!"
"The entire experience with Cool Glass - from booking and confirming the appointment to the work done to the ease of payment, was beyond amazing. I have referred them to friends and family, such is the work they do. The price, especially for the quality of work performed was really great!"
"Cool Glass were excellent. It actually seemed like they wanted to clean my windows and it shows. The windows were disgusting and the cleaner made sure they looked perfect. Use these guys, you won't regret it."
"I enthusiastically recommend Cool Glass, their attention to detail, great work ethic, and flexibility. They take pride in their work." - Carol D
Commercial Window Cleaning in Calgary That's Worth The Value 
Improve the appeal of your building's exterior and build trust with clients through professional window cleaning in Calgary. Our experienced team will use the latest window washing equipment and technology to deliver a high-quality service. Fast and effective, we can work around your schedule or provide same-day service for your convenience. Stop overpaying for commercial window washing or pressure washing in Calgary. Call Cool Glass and take advantage of our fabulous prices, and don't forget to ask about our promotions!