Window Washing in Calgary
At Cool Glass Window Cleaning, we know one thing: clean windows means better living. By letting our team wash your windows, you'll be able to experience more natural light, improve the curb appeal of your home, and ensure your windows remain in optimal condition. Our professional window cleaners can provide same-day service for residential and commercial properties. Experience window washing in Calgary the way it should be. Contact the experts at Cool Glass Window Cleaning today!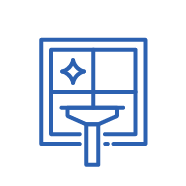 KEEP YOUR WINDOWS CLEAN
Leaving dirt and dust on your windows can damage the seals, leaving them more prone to leaks and water damage.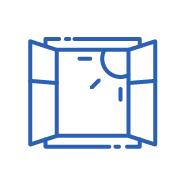 LET THE LIGHT IN
Clean windows allow for more natural light to brighten your space! Cleaning the dust off your windows means more sunlight will flood your home!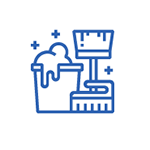 CUTTING EDGE TECHNOLOGY
We use the best modern window washing equipment to deliver high-quality service, and we only use clean, purified water.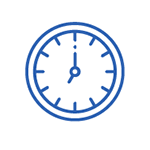 SAVE YOUR BACK
Cleaning windows can be tough work. Sit back and enjoy your time off and let us do what we do best!
Our pricing varies depending on the size of your house
Let Your Home Stand Out With
Window Washing in Calgary
Many window cleaning companies stick to the same old formula of pressure washing and wiping, but at Cool Glass, we take a different route. Not only do we wash the glass, but we also scrub the window sill and frame, removing caked-on mud that accumulates after rain and during the winter. The water we use goes through a process called reverse osmosis, where it's run through a RODI filter. We always use purified water and zero chemicals. Our window cleaning approach is efficient and guarantees results that last an entire season.
"We had the pleasure of having Cool Glass clean the windows outside our store. There was no hesitation on the cleaner's part - he was quick, fast and affordable. Did the job perfectly. Our store looks brand new now!"
"The entire experience with Cool Glass - from booking and confirming the appointment to the work done to the ease of payment, was beyond amazing. I have referred them to friends and family, such is the work they do. The price, especially for the quality of work performed was really great!"
"Cool Glass were excellent. It actually seemed like they wanted to clean my windows and it shows. The windows were disgusting and the cleaner made sure they looked perfect. Use these guys, you won't regret it."
"I enthusiastically recommend Cool Glass, their attention to detail, great work ethic, and flexibility. They take pride in their work." - Carol D
Experienced & Reliable Window Cleaning in Calgary
Why spend the day washing your windows when you can count on the professionals from Cool Glass Window Cleaning for same-day service and exceptional prices? We'll respond to emails and calls right away, and with a flexible schedule, we'll set up a time that works for you! We guarantee long-lasting results, and unlike other companies, we don't charge high rates. Our prices are competitively priced, with small houses starting at $179! We also offer commercial window cleaning for businesses, including office buildings and retail spaces. Trust Cool Glass for all window washing in Calgary.