Gutter Cleaning in Calgary
At Cool Glass Window Cleaning, we deliver a fast, effective and affordable gutter cleaning service. With a quick response time, our professionals will arrive at your residential or commercial property, ready to clear away the debris and ensure no damage has occurred. Utilizing top-of-the-line equipment, we'll ensure your gutters remain clear. Contact Cool Glass today for outstanding gutter cleaning in Calgary.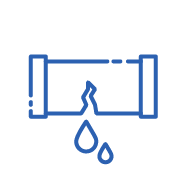 NO LEAKS
When gutters are left unattended, they clog up with leaves and other debris. This can cause a leaky roof and potential water damage to the interior and exterior of your home.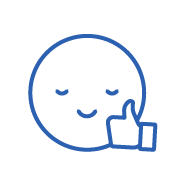 STAY RELAXED
Cleaning gutters is tough work! Don't spend your free time busting your back, we have the right tools for the job and the experience to do it quickly, easily, and more efficiently.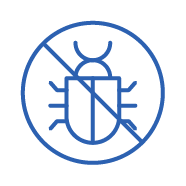 PEST FREE
Leaving debris in your gutter provides the perfect home for insects and other pests, as well as mold and mildew.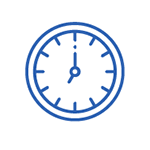 SAFE & SECURE
We keep ourselves safe by using telescopic poles to get into hard to reach areas. We utilize all the right the tools for the job.
Our pricing varies depending on the size of your house
Quick & Efficient Gutter Cleaning in Calgary
While many other window cleaning companies prefer old-fashioned power washing for cleaning gutters, we offer a more effective approach. Pressure washing is messy and can send dangerous debris flying in every direction. At Cool Glass, we utilize a tidier and more efficient method by using a gutter vacuum to clear out the debris before flushing it with clean water. This approach highlights our commitment to providing a fast, effective and high-quality service that is worth your dollar. 
"We had the pleasure of having Cool Glass clean the windows outside our store. There was no hesitation on the cleaner's part - he was quick, fast and affordable. Did the job perfectly. Our store looks brand new now!"
"The entire experience with Cool Glass - from booking and confirming the appointment to the work done to the ease of payment, was beyond amazing. I have referred them to friends and family, such is the work they do. The price, especially for the quality of work performed was really great!"
"Cool Glass were excellent. It actually seemed like they wanted to clean my windows and it shows. The windows were disgusting and the cleaner made sure they looked perfect. Use these guys, you won't regret it."
"I enthusiastically recommend Cool Glass, their attention to detail, great work ethic, and flexibility. They take pride in their work." - Carol D
Guaranteed Results From
Our Gutter Cleaning Services
Do you want the best gutter cleaning prices in Calgary? At Cool Glass Window Cleaning, we offer exceptional value for outstanding prices. When it comes to eavestrough cleaning in Calgary, we guarantee results. Our combined experience, efficient approach, and our desire to make customers happy makes us the #1 company for gutter cleaning in Calgary. We serve schools, retail spaces, offices, medical clinics, single-family homes, condos, and more. Give us a call today!