Pressure Washing in Calgary
You can enhance the value of your property and give it the clean it deserves with a comprehensive pressure washing service from Cool Glass. Pressure washing is an effective method involving a powerful water spray that removes loose grime, mud, dust and dirt from stubborn surfaces. Pressure washing is ideal for decks, floors, siding, and all building exteriors. We can remove the dirt from your home or business and leave you with a clean and presentable property you can be proud of — contact Cool Glass today!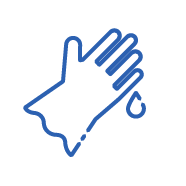 STAY SAFE
Pressure washers are very powerful and can be dangerous if used incorrectly. They can damage concrete, windows and paint. We rely on our experience and knowledge to eliminate any risk to your home or property.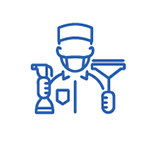 NO MISTAKES
Every home is unique and different materials require different care and pressure to clean. We have all the equipment and considerations ready so that we can do the best job possible!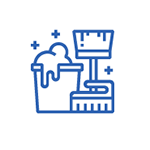 KEEP YOUR HOME LOOKING FRESH
Sunlight and airborne dust work hard every day to deteriorate your home. We take the time to fight back!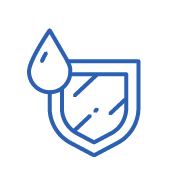 PROTECT YOUR INVESTMENT
Regular pressure washing is an easy and affordable way to maintain a clean exterior and can add as much as 10% to your property value!
Our pricing varies depending on the size of your house
We Use Pure Water For All
Pressure Washing in Calgary
We believe that pressure washing is best when the water is pure, which is what makes our pressure washing in Calgary different from our competitors. We use water directly from the property, putting it through a RODI filter to purify it. This process, known as reverse osmosis, ensures that only pure water is used to clean your property. Chemicals are harmful to the environment, but you can rely on Cool Glass to use clean, filtered water for all pressure washing, window cleaning and gutter cleaning projects.
"We had the pleasure of having Cool Glass clean the windows outside our store. There was no hesitation on the cleaner's part - he was quick, fast and affordable. Did the job perfectly. Our store looks brand new now!"
"The entire experience with Cool Glass - from booking and confirming the appointment to the work done to the ease of payment, was beyond amazing. I have referred them to friends and family, such is the work they do. The price, especially for the quality of work performed was really great!"
"Cool Glass were excellent. It actually seemed like they wanted to clean my windows and it shows. The windows were disgusting and the cleaner made sure they looked perfect. Use these guys, you won't regret it."
"I enthusiastically recommend Cool Glass, their attention to detail, great work ethic, and flexibility. They take pride in their work." - Carol D
Fast & Effective Pressure Washing in Calgary 
We provide homeowners and businesses with professional pressure washing services. Our experienced team can pressure wash your exterior spaces, giving them a clean shine that brings out the best of your property, improving curb appeal and increasing trust for your customers. We're efficient in our work and will respond to any email or call instantly. Not only are we flexible in scheduling future bookings, but we offer same-day service for your convenience. With affordable prices and satisfaction guarantees on all our work, you can't beat Cool Glass Window Cleaning when it comes to premium pressure washing in Calgary!